Having recently bought the Axminster tools AC150BB buffing machine it's already proving to be a great new addition to the workshop. It comes supplied with two 150mm x 12.7mm mops which are easy to install straight from the box. Please note that there are opposing left and right handed threads to retain the mops so don't go mad with the wrench until you've worked out which is which.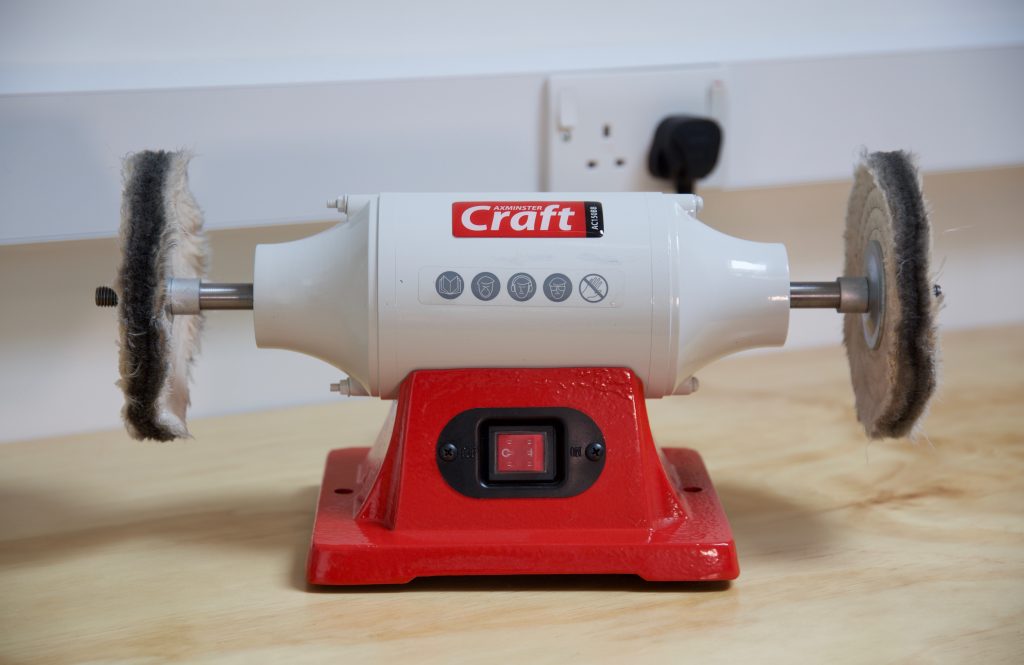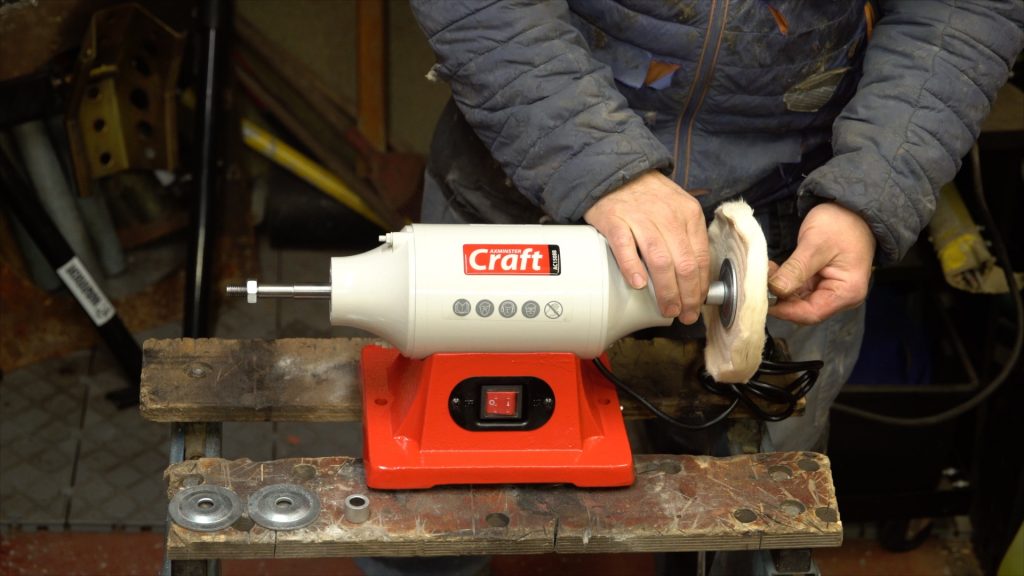 The Axminster Craft range of products is squarely aimed at the serious enthusiast who needs a machine that will perform a professional job but at a realistic budget price. The buffing machines powerful 350 watt single phase motor is strong enough to accomplish all polishing tasks. There are a wide range of accessories for the AC150BB including mops, pastes, and polishes.
For an opportunity to see the AC150BB in action, please follow the link to our Youtube channel
This blog is not sponsored by Axminster Tools and Machinery and the opinions expressed are those of restoreandmake.com. There are affiliate links embedded in the video which may earn us a small commission in order to maintain the blog and website.
We also have a merchandise featuring our logo, DIY Dave, which may be of interest to you, please follow the link to Re-store Designs